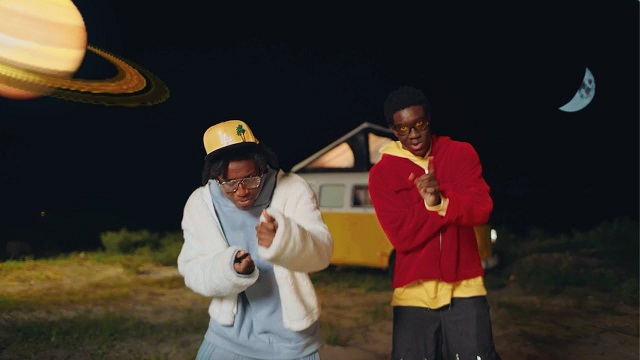 Plutomania Records / Dapper Music & Entertainment showcased the official video to Zerry Dl's remixed single dubbed 'Puff & Pass' (Remix).
This time around the fast-rising artist enlisted the vocal support of his label frontier and president, Shallipopi who came through with his customary vibes.
The mesmerizing tune mentioned above "Puff & Pass" perfectly highlights the amazing musical abilities of the veteran Nigerian musician and recording artist, Zerry Dl.
The song positions amongst chart-topping and trending songs on various streaming mainstreams which causes more focus on the musical pioneer.
Furthermore, the intriguing Amapiano tune was produced by a well-seasoned Nigerian music producer, Busy Pluto.
In conclusion, the official visual of the song 'Puff & Pass' Remix was accompanied shortly.
Quotable Lyrics:
Bring my loud
We suffi matt cartel
Wahala say
Puff puff pass
And mix am with Martel
Bring my loud
We suffy matt cartel
Wahala say
Puff puff pass
And mix am with Martel
Lon lon pass am
Puff am
E don cast
E don cast
Puff am pass am
E don burst
Wahala say
Watch the video below;